There are some people who fall just agrees with!  Bobbie (AKA River~Rose) is definitely one of those people.  When someone has a passion for something it certainly shows in their designs.  Take a look at this huge kit that inspired my project.
I knew I wanted to make some kind of pumpkin with these fabulous papers.  I found a great tutorial from WhipperBerry on making Paper Pumpkins.
This certainly wasn't the quickest project. But let me show you my take on it.   I used papers from the Autum Blender (click on it-to go see it in the store), some wrapped floral wire, gloves, modpodge, hot glue, wire cutters, and wax paper.


I choose to tear my 8.5 x 11 paper into approximately 1 inch strips (lengthwise). Then I covered both sides with modpodge and started at the top of the wire and began wrapping the paper around the wire-moving toward the bottom. I cut 3 pieces of 5 inch wire for the stem and 20 pieces of 6 inch wire for the pumpkin.
First I made the stem. I used brown strips for the stem. When I made the stem I learned something important. If you just modpodge the front and back then begin wrapping the strips around the wire, your colors will bleed and will not be so pretty. It is important here to note that I ran out of ink, so the 4 pieces of printed paper that I started with are all I had for this project.
I was a little smarter when I started making the pumpkin body. I added this quick step and it really helped. I did a very light coat of modpodge to "seal" the color, before I started the paper wrapping/twisting. Here are my strips waiting to dry.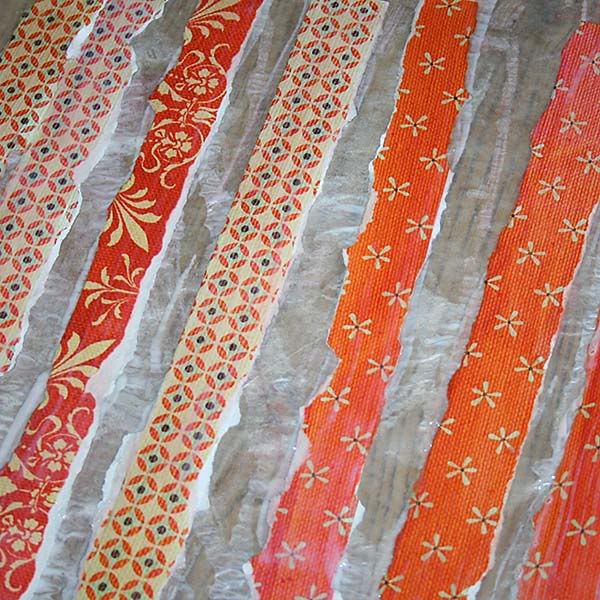 The pumpkin strips went much better because they were sealed. Then all you have to do is bend in the ends and shape into a "c" and begin attaching to your stem.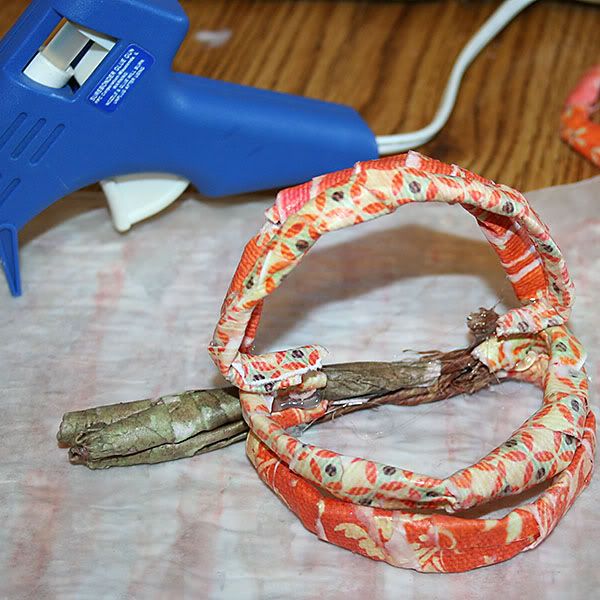 You just keep working around until you have all your pieces on your stem. I tore the brown paper into 1/4 inch strips and wrapped it around a lollipop stick to make little tendrils. I had some open space in mine, because I ran out of ink. But I am still pretty happy with my little pumpkin. I have to say that it is a sturdy little thing. I used about 1/4 of the large modpodge, but it is durable. I know because I found my son throwing it up the stairs and letting it roll down like a ball. Yes, it was time consuming. But I have to agree with WhipperBerry that it was well worth it.